We are super proud to announce our clients, the amazing FUN FACTORY is celebrating a double award win from the annual 2023 XBIZ Awards, with the CEO Frederic Walme taking the highly coveted CEO Of The Year, and the brand's recently launched double-ended dildo, SHARE LITE, winning Best Non-Powered Sex Toy Of The Year!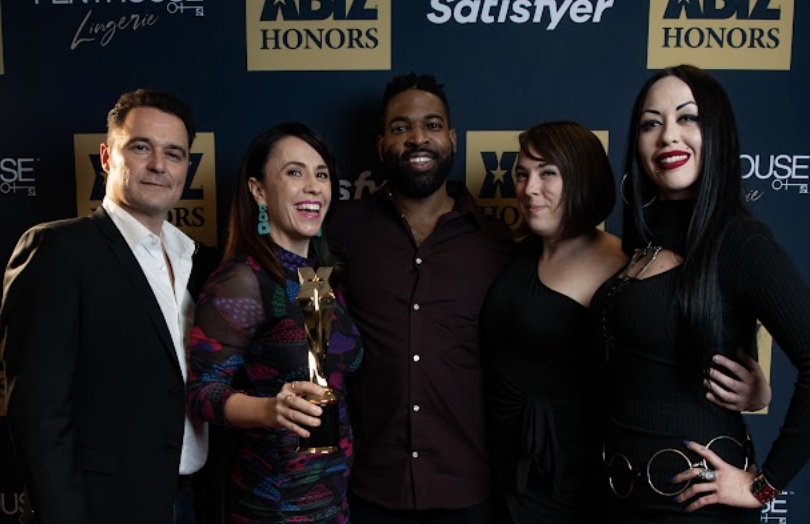 Frederic's win is the culmination of ten years of leadership at FUN FACTORY, and in that time the industry veteran has steered the global pleasure brand towards increasing year-on-year growth. More than that, the award further cements FUN FACTORY's already excellent reputation as an ethical business defined by excellent leadership and expertise. Working alongside Frederic has been an absolute delight and we're so pleased to see his hard work being recognised at the creme de la creme of adult awards!
Commenting on the award win, Frederic said: "I truly couldn't have done it without the hard work the team put into making FUN FACTORY the great brand that it is. This award is a celebration of the whole team, and solidifies our confidence in the plans we have for 2023. My congratulations also extend to everybody else nominated for the award, it was a very competitive field, and that's a testament to the increasing quality and professionalism of the whole industry."
FUN FACTORY's other win, the SHARE LITE double dildo, is ideal for harness-free pegging and features a lightweight inner core, making it perfectly balanced for all-around wearability and comfortable use. The Best Non-Powered Sex Toy award recognizes the innovation and pleasure that FUN FACTORY dedicates to all its sex toys.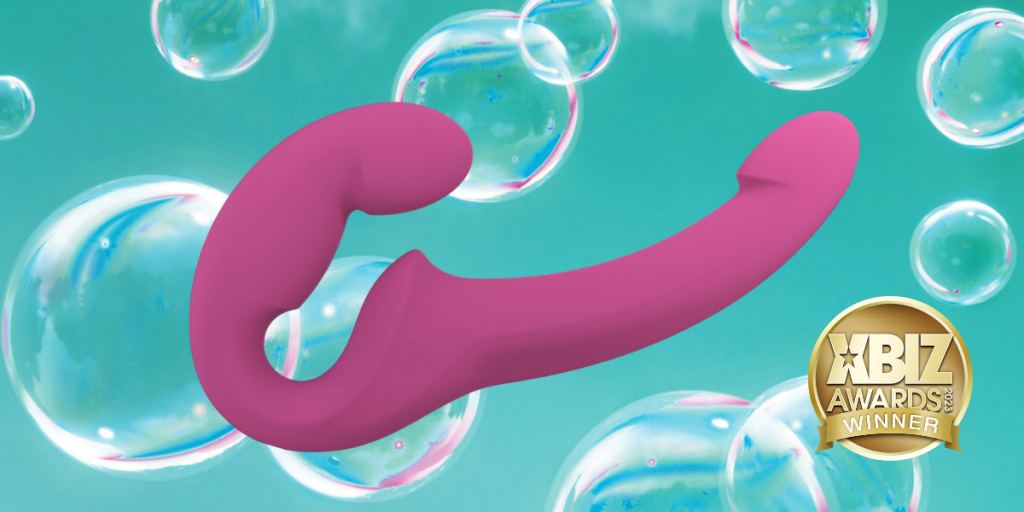 SHARE LITE, which launched last year, has been carefully and perfectly thought out to give optimal pleasure to both the 'giver' and the 'receiver.' 22% lighter than the previous iteration, it's great for stimulating the G-spot and the P-spot, so whatever your sexual orientation or relationship dynamic, if you have a partner, this is a great toy to enjoy together. Couples are becoming more adventurous and SHARE LITE is the perfect toy for embracing this newfound confidence. This award is a true vindication of the FUN FACTORY team's hard work on SHARE LITE."
Both FUN FACTORY and the team at Little Leaf are not only extremely proud of this toy, but it was also one of our own personal favorite product launches of the past year. Pegging is becoming ever more popular, anal is the new oral, and the SHARE LITE is the ideal toy to embrace this phenomenon and show your confident side!
These award wins, and general recognition of the brand put us in great stead for the year ahead, and we can't wait to release the new campaigns and products we have in the pipeline!